Shop Our Most Popular Pet Products
Welcome To My Little & Large Online Pet Store
Buy Pet Products Online
Welcome to My Little and Large Pet Products Marketplace – your ultimate destination for high-quality pet supplies, catering to creatures of all sizes, from the tiniest hamster to the grandest Great Dane! Our comprehensive range of pet products is carefully curated with love and attention to detail to meet pet owners, enthusiasts, and professionals' diverse needs.
Discover Exceptional Value and Variety: Tailored Pet Supplies from Amazon, Walmart, Chewy, PetCare RX, and Other Trusted Retailers.
My Little and Large carefully curate a broad and quality-driven range of pet products from industry-leading retailers, including Amazon, Walmart, Chewy, and PetCare RX. Our mission is to provide a streamlined, reliable, and user-friendly platform where pet lovers can access the best offerings in the pet care market. Here's a quick snapshot of what our trusted suppliers have to offer:
At My Little and Large Pet Products Marketplace, we bring these industry titans together, giving you a comprehensive, user-friendly platform to compare and choose from the finest pet products. We believe in clarity, simplicity, and quality. Shop with us and experience the joy of providing the best care for your beloved pet.
My Little and Large Pet Products
Are you on the hunt for nutritionally balanced pet food and treats? You've come to the right place. We stock an impressive selection of organic, grain-free, hypoallergenic, and specialty diets that cater to various breeds and species. Our selection is dedicated to fostering the health and happiness of your beloved pets.
If you need engaging toys and entertainment, we offer an array of fun, stimulating options that boost your pet's physical and mental well-being. And when it comes to pet healthcare and wellness, our top-tier selection of supplements, grooming supplies, flea and tick prevention products, and dental care essentials are here to keep your pet at the peak of health.
Are you looking for cozy pet bedding and furniture or chic clothing and accessories? We've got you covered. From snug beds and large couches to stylish costumes, sweaters, boots, and more, you'll find everything you need to make your pet comfortable and stylish. To assist in training your pets and managing their behavior, we offer an assortment of training pads, clickers, crates, and gates.
Are you planning a trip with your pet? Explore our range of travel and outdoor products, including carriers, car seat covers, portable bowls, and outdoor gear to ensure safe and convenient travel experiences.
Please browse our extensive online catalog, featuring thousands of products from leading and niche brands. Every item is carefully selected, vetted for quality, and priced competitively. And with our user-friendly shopping platform, detailed product descriptions, honest customer reviews, and reliable delivery service, shopping for your pet's needs has never been more convenient and enjoyable.
But we're more than just a pet supply store – we're a thriving community of pet lovers. We regularly update our blog with helpful articles, pet care tips, product reviews, and more, plus we host pet-related events and contests to engage with our community.
At My Little and Large Pet Products Marketplace, we are passionate about providing quality products for your pets. Trust us for all your pet needs – because quality always trumps price. Our commitment is to make pet care accessible, affordable, and enjoyable for all pet owners. Because, like you, we have a passion for pets.
Our team of researchers and writers – real people like you – have put their expertise into finding the best products for you. We believe in honest, data-driven reviews, presenting pros and cons in a clear, easy-to-understand format. So, go ahead, and dig into our product reviews and comparisons. Like a dog with a bone, you'll get the most out of them.
Thank you for choosing My Little and Large Pet Products Marketplace. Enjoy shopping with us – because your pet deserves the best!
RUGER and Jay
Trainer and Trainee
"With a demanding, tough dog, we have put the harness through rigorous testing. Passed. "
Personal Use
"Ayden is not a tactical breed as an ASD, but his power and strength need quality products that work!"
"We needed a harness that worked and lasted. We found it!"
Our Test Team
While we don't have them on staff yet, these testers know how to give it their all. They are always ready to go!
Recent Product Reviews
Some Of Our Favorite Products
There are so many great products so check back often to see what new toy or treat has caught our attention.
Our Products Have Been Featured In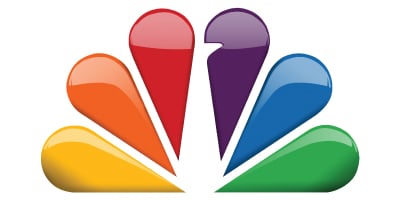 Some Of Our Favorite Product Tips
Learn the how's and why's of our research. Products you can trust.